In the evening of February 6th, 2018, the grand ceremony of the Sunshine Comet was held. The annual meeting is divided into two major stages: First, the 2017 year-end summary commendation meeting and then the dinner party.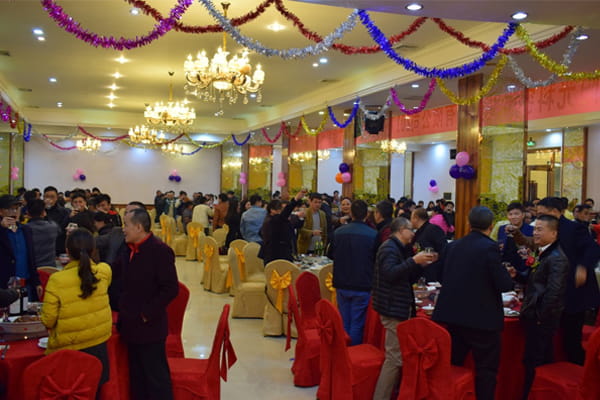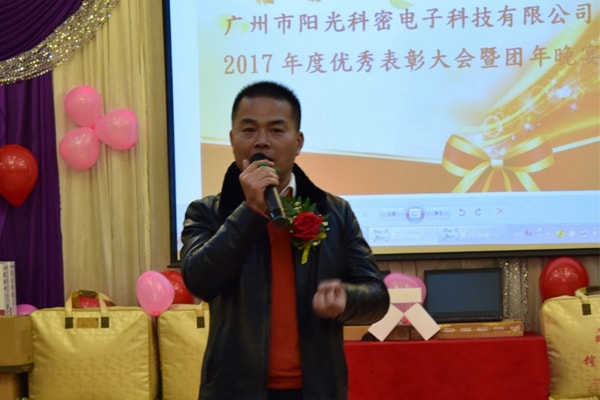 At the beginning of the dinner, Chen Shanming, general manager of Guangzhou Sunshine Comet Electronic Technology Co., Ltd. delivered a warm and sincere thankful speech. Thanks to all the staff for their efforts in 2017, keeping pace with the company, playing their respective roles in different positions, and contributing to the company's development. Hopefully in 2018, with the advancement of the Comet Shredder, the launch of new brands and numerous new projects will bring more opportunities for employees, improve welfare, and assume family responsibilities. Finally, Mr. Chen extended cordial greetings and New Year wishes to all the staff of the board of directors.
Subsequently, the conference ushered in the most exciting moment, many teams to make outstanding contributions to the year 2017 grand recognition and awards, more than 40 employees and 3 teams were honored. Among them, the E-commerce Operations Department won the "Special Contribution of the Year" for exceeding the annual growth rate of more than 10%, fulfilling the annual sales task, and playing a more important role in the market of launch the Gepad brand, seize the market of Comet brand, and the linkage with the channel. The Assembly Workshop achieved excellent results in personnel optimization and efficiency improvement in 2017, and actively rectified in the 7S improvement action, and achieved great progress and won the 'advanced unit', the production department make progress on the output value of production and it increased significantly, furthermore, the quality of products has steadily increased. So they obtain an 'excellent team'.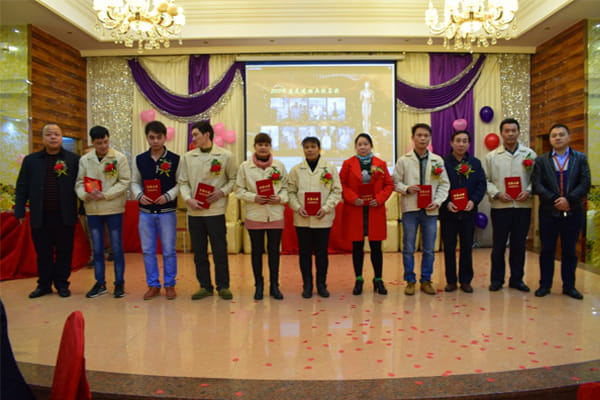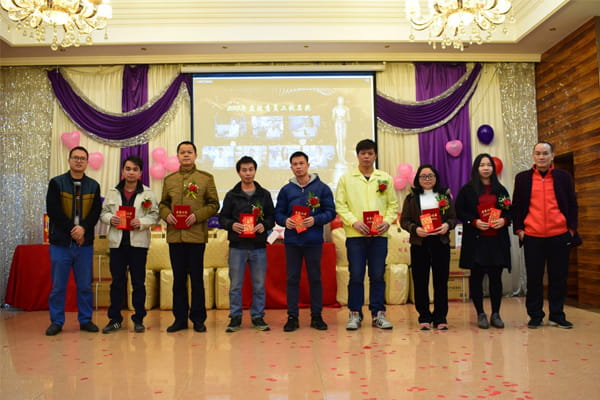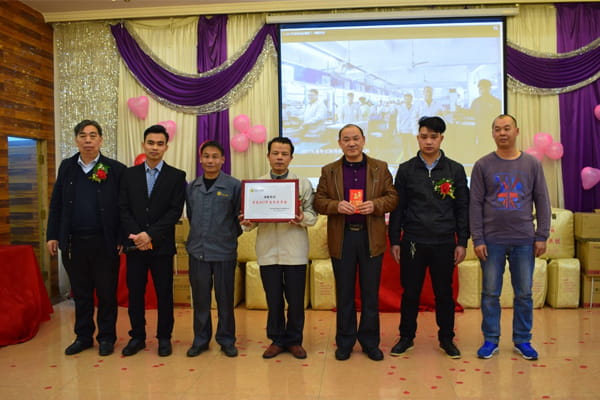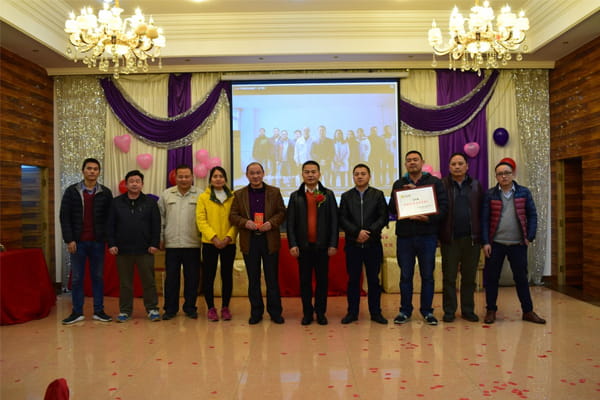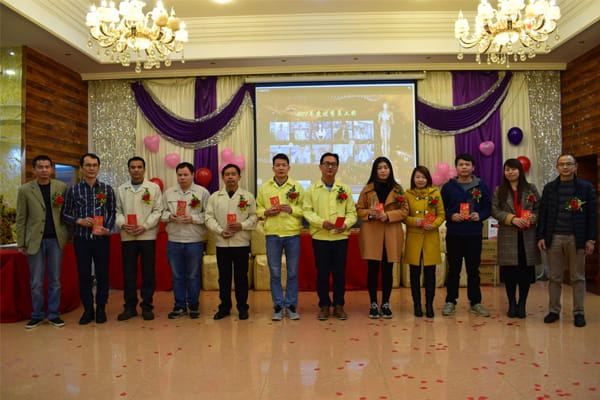 The conference also awards: advanced pacesetters and outstanding employees, to individuals who have made outstanding contributions, totaling more than 40 people. With the impassioned marches, the winners wore red flowers and ushered in their glory moments.
After that, the party dinner officially started. In order to express sincere gratitude to the employees, the company arranged a well-prepared dinner. In the banquet hall full of gratitude and celebration, employees and the leadership gathered to enjoy a feast. At the same time as the dinner party, the raffle brought the dinner to a climax, and the final dinner ended with laughter.